News
Man Utd fans delighted as Matthis de Ligt liked a Rio Ferdinand post on Instagram and Twitter celebrating 2008 UCL victory
Ajax skipper Matthis de Ligt has convinced fans he wants to join Manchester United – after liking a Rio Ferdinand post on Instagram celebrating their 2008 Champions League final glory.
United are thought to be a close second to Barcelona in the running for Holland centre-back de Ligt, 19, after reportedly lining up a huge pay offer.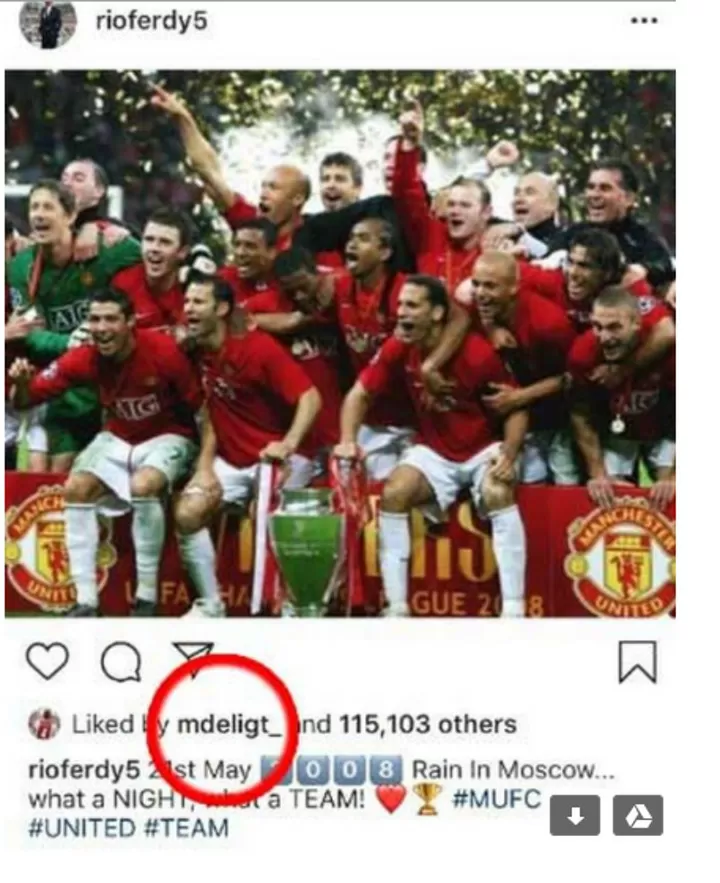 And supporters on social media went into over-drive when he not only noticed, but also added a like, to a team photo of Ferdy and Co hailing the shootout win over Chelsea 11 years ago.
Speculation had already been increasing this week as Ajax face losing several of their stylish Champions League semi-finalists.
---

Share post on

---
Danny
Am a big fan of Manchester United FC right from birth ☺😉. I love soccer, i love my Club Manchester United FC... 😍😘