News
Fred has admitted that the release of the fixture list for next season's Premier League makes him "hungry" to get back to Old Trafford
Brazilian midfielder Fred has admitted that the release of the fixture list for next season's Premier League makes him "hungry" to get back to Old Trafford and begin the new season.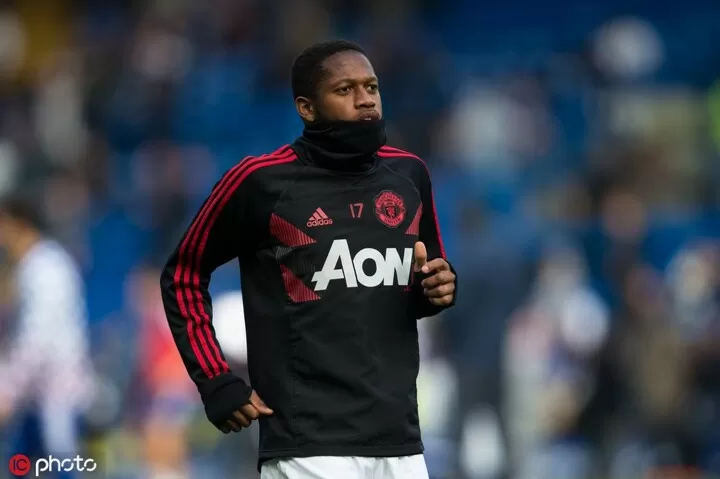 The 26-year-old arrived last summer from Shakhtar Donetsk, making 25 appearances in all competitions during his debut season, and is keen to kick on in his sophomore campaign.
"When the fixture list is released, while you're on holiday, wherever it is in the world, it reminds you and it makes you hungry to play again," he told us. "I think that is the starting point of the season.

"It's nice to be with your family, but you miss playing football a little bit. You miss being on that pitch but, when you come back for pre-season and get back to training, that's when you really feel the desire to get back on the pitch with the fans there. So, yeah, I think it's when pre-season starts and you really feel the hunger to play again.

"Last season, my first one here, was difficult, but I think I ended the season off okay, and I hope next season will be really good for me and a lot better for Manchester United, and I am excited to be a part of that."
Like most Reds, upon the release of the fixture list, Fred's eyes quickly look for the matches against our traditional rivals, Liverpool and Manchester City.
"The English league is difficult and has lots of big clubs but I think the derbies are the best games to play so, when we see the fixture list, we look at those games first," he added.

"It's hard to pick out a single team because there are so many big games here in the Premier League, obviously there are the top teams like Liverpool, City, Chelsea, I think those big games, the 'big six' are always good. We always look forward to them, we all want to be on the pitch and to win them."
But first there is pre-season, beginning in July. The Reds will reconvene at the Aon Training Complex before heading to Australia, Singapore and China on their summer tour – weeks that will provide vital training and match practice for the team ahead of 2019/20.
"It's really good to be with your team-mates again," Fred said of the first day back at training.

"We're going to be together until the end of the season, so it's really good, it's really important [that] we tell each other about our holidays and stuff so, yeah, it's always great, that first day back."
Fred accepts, however, that the squad know more is expected of them this season, after an inconsistent campaign last term.
"We have a few things to improve; we were not happy with how last season finished," assessed the left-footed midfield man. "Unfortunately we couldn't go a little further in the Champions League and in the other cups, and we didn't do as well as we wanted in the league, so I think there are things we need to improve. As a team, we will discuss what went wrong so that we can have a better season and challenge for trophies. That's what we all, and the fans, want the most!

"I want to say that next season we will be better," he continued. "We will be looking to challenge for trophies. We are Manchester United and we have to be ready to battle for every trophy, and I'm sure that we will have a successful season with the fans' fantastic support."
---
Share post on
---